Smartphone App for Automotive Enthusiast Market – CHARIOTZ
Multi-user content publishing solution
Photos, info tags, social media sharing
GPS features for location-specific check-in and discovery at car shows and other events
Using Bluetooth beacons, automatic push of nearby cars and their stories/information as attendees walk around the event venue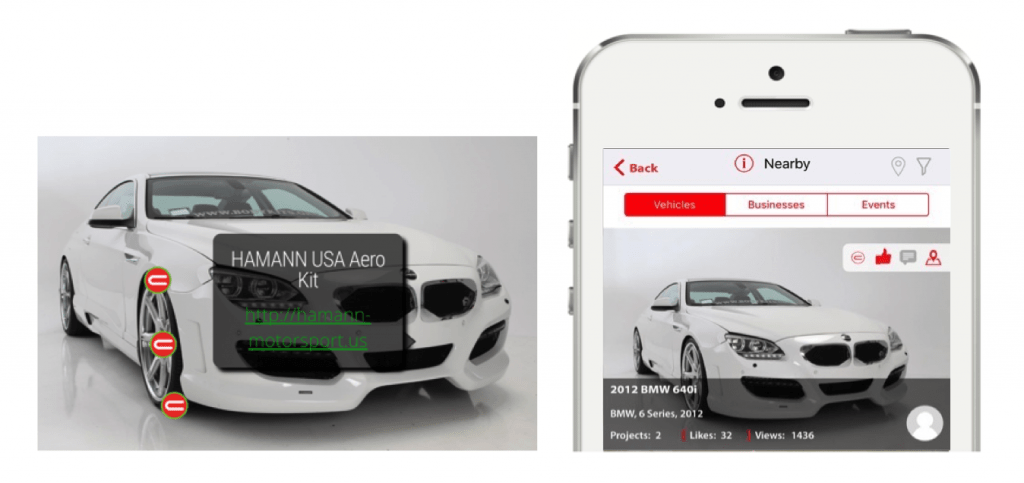 Home-Touring Smartphone App for the Real Estate Market – HomeBeam
Comprehensive content publishing solution
Photos, info tags, audio
Using Bluetooth beacons, automatic push of rooms and their information as buyers walk around the house

Community Engagement & Issue Reporting App for Cities – myOntario
Shares important and valuable city information, events and activities
Provides an easy way for residents to report issues
Using Bluetooth beacons, helps residents and visitors explore city locations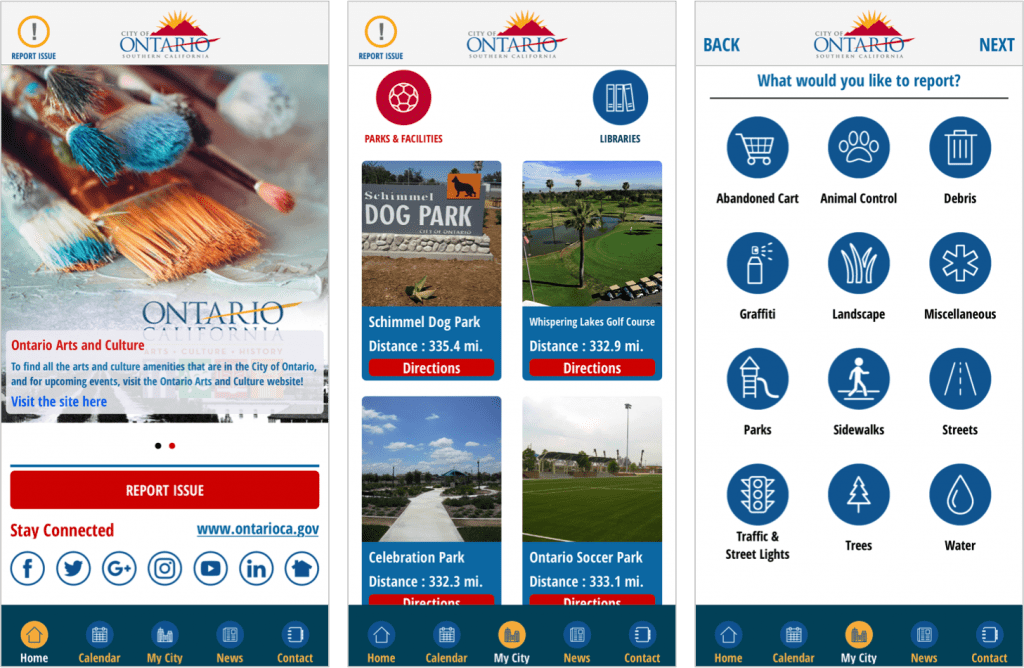 Cloud Application for Air Quality Sensing for Smart Cities
Data collection from thousands of carbon-nanotube air quality sensors
Cloud application for storage, management and access of the sensor data, deployed on the AWS IoT platform

End-to-End IoT Solution for Smart Homes & Buildings
Gateway: Node.js application to onboard, monitor and control Zigbee, Z-Wave and Philips Hue connected devices
Smartphone: App to enable users to onboard and connect to gateway, monitor and control connected devices over local network or internet, and create time and trigger-based rules
Cloud: Application to enable users to monitor and control connected devices over internet; server-less architecture (AWS Lambda); Mosquitto MQTT broker for responding to cloud commands for connected devices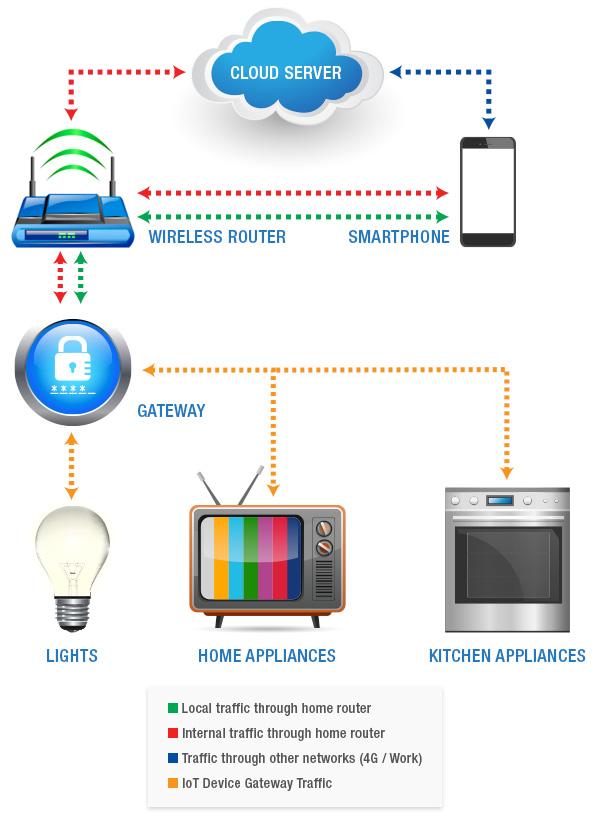 Real-time Dashboard for Connected Car Subsystems
Provisioning of certificates
Firmware updates
Display of telematics data
Cloud application using Angular JS + MQTT + MongoDB + NodeJS

Dedicated Technology Teams
With the rapid development and evolution in the IT industry, it is advantageous for companies to outsource requirements and consider collaborating with a dedicated technology team to meet project goals.
What is a dedicated technology team?
It's a model in which a client and a developer's team collaborate on a long-term basis. The outsourced team — which already has the right skills and knowledge for the client's industry — focuses on the project and is guaranteed to remain on that project till goals are met.
This model is quickly becoming very popular because the client gets a team of professionals with the specific expertise they require to fulfil their business goals. The team is concerned with realizing one project, which increases the speed and quality of results. Also, with this model, clients can see savings of 35% to 70%.
When is it best to opt for a dedicated team?
A dedicated team is the best option for projects with undefined requirements, and for aspiring startups, as well as evolving tech businesses. In these cases, this model is the best fit in terms of reduced costs (the client bears no recruitment or administrative costs) and having selected professionals on the team. This model is also used for long-term projects, where scope changes frequently, or when the client's team lacks skills in specific areas.
The main aim of the dedicated team is to work as part of the client's team, seamlessly, and provide quality solutions.
How it Works
Requirements: The initial interaction will be to understand your requirements and what you want to achieve. This includes the technical and soft skills needed, roles for specific positions, expected work hours; also, an understanding of the company's culture, work style and goals for the team.
Agreement: Once these requirements are clear, we create an agreement with an outline of our services.
Sources: Using our database and networks, we source the most qualified candidates to work on your team.
Interview: We work with your hiring managers to schedule interviews with potential candidates.
Onboarding: Once selected, we onboard the new team members who will then begin working exclusively with you on your project.
Computer Vision Services and Solutions
Computer vision is the field of study surrounding how computers see and understand digital images and videos.  With computer vision, systems are enabled to derive meaningful information from digital images, videos and other visual inputs, and take actions or make recommendations based on that information.
Images and videos are an integral part of our day-to-day tasks, and the advantages of enabling computers to see, observe and understand from these images are immense to a variety of industries. Some of the industries in which computer vision has proved useful are:
Retail and ecommerce
Education
Automotive
Healthcare
Manufacturing
Computer vision has many benefits, including improved security, better disease diagnostic tools, better customer service, and reduction of costs. Computer vision can carry out monotonous, repetitive tasks at a faster rate, making processes simpler. It makes it possible for businesses to find innovative solutions for specific challenges they face along the way.
Many organizations don't have the resources to fund computer vision labs though, and that is where we come in. At Rattle Tech, we offer the full spectrum of computer vision software development services to assist enterprises in working better and achieving their goals.
Today, computer vision is regarded as a highly successful application that can be used across a spectrum of industries. The insights from the information gathered from recognizing images and videos is invaluable to industries.
Get in touch today!